USS STURDY (MSO-494)
Preliminary Acceptance Trials
booklet from Broward Marine
October 8, 1957

Courtesy of Lawrence B. Platt and Mrs. Lula F. Platt.

It is an 8 page document 8-1/2 x 11 with two staples at the top. It appears to have been done on a mimeograph machine.
My Father, Chief Petty Officer Rex B. Platt, was a Plank Owner on the USS Sturdy MSO 494 (he was an EM1 on the Sturdy).
I remember as a boy of 10 going to work with him while the Sturdy was in Charleston, SC, fishing and playing with the gun up on the bow. Nobody ever said anything, and I had a lot of fun.
My father passed away in 1979. My mother gave me all of his Navy things, some of which are from the Sturdy. I have the following items in my possession:
USS Sturdy belt buckle with raised ship image on it.
An invitation to the USS Sturdy commissioning .
USS Sturdy Commissioning Program dated 23 October 1957.
USS Sturdy Preliminary Acceptance Trials booklet dated October 8, 1957.
USS Sturdy Travel Log dated May 1959 (entire ship's crew is listed).
Rex B. Platt's Plank Owner plaque.
Rex B. Platt's Plank Owner card.
I am pretty sure he had a builders photo of the Sturdy, but my mother and I could not find it when I was home last time. When ya'll get your MSO Museum going, I want to donate my Dad's things to the museum in his memory.
I have already donated a lot of my Dad's things to the USS Lexington Museum in Corpus Christi, TX, as that was his last duty station.
Thanks for your time.
Regards,
Larry
Preliminary Acceptance Trials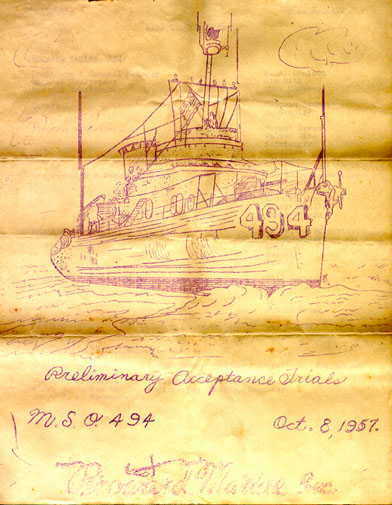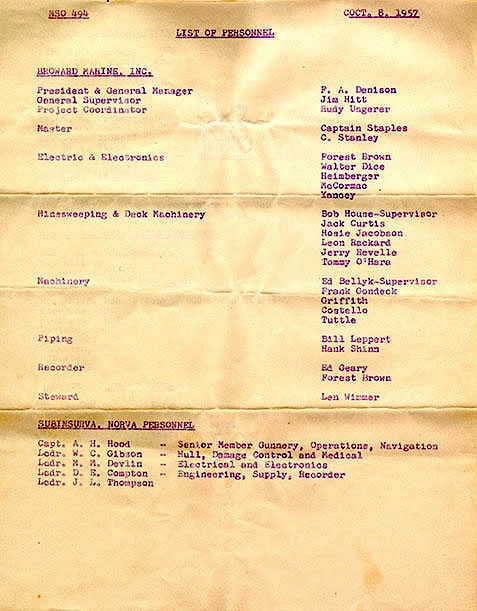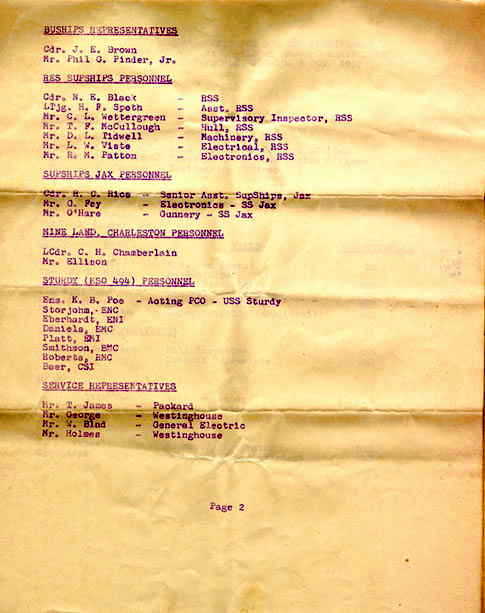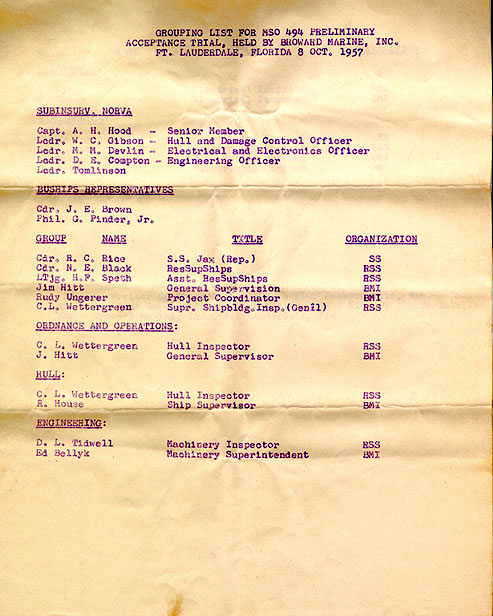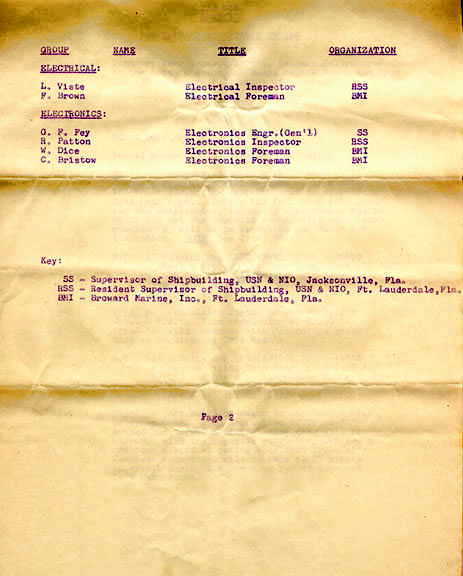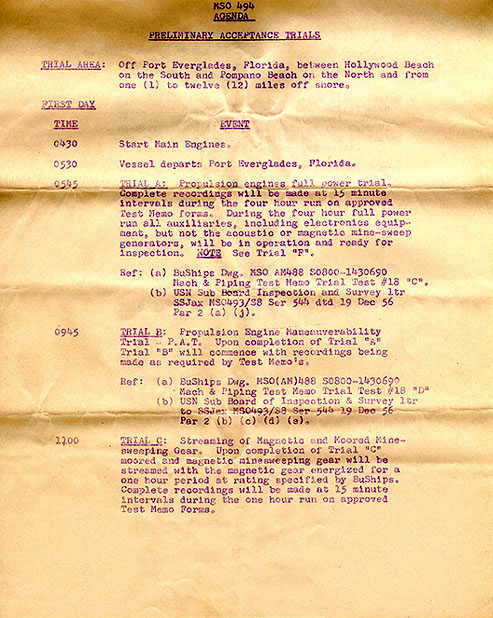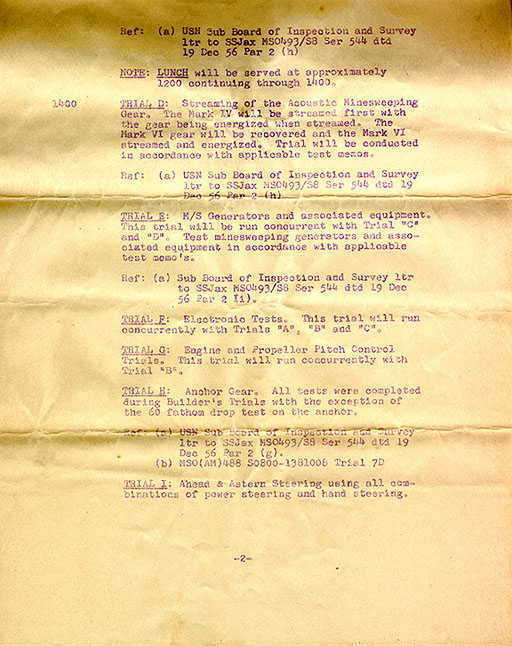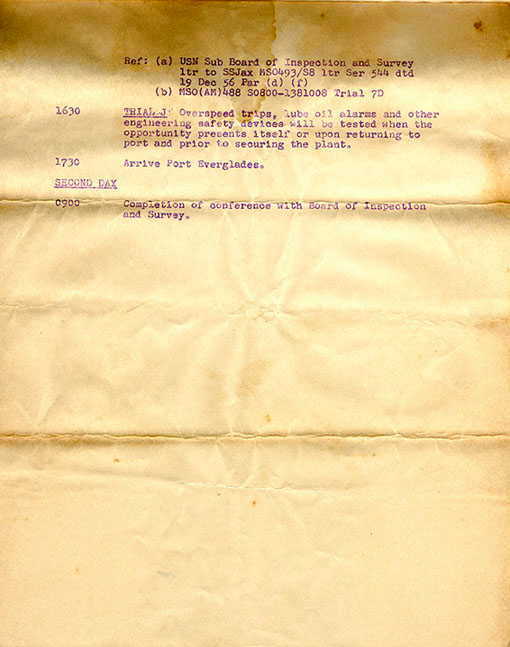 95
Counter Started 11/26/2010