USS CONQUEST
(AM/MSO-488)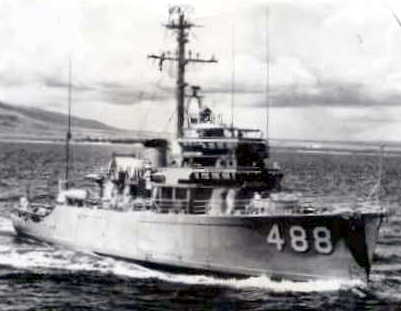 Courtesy of Bob Gensert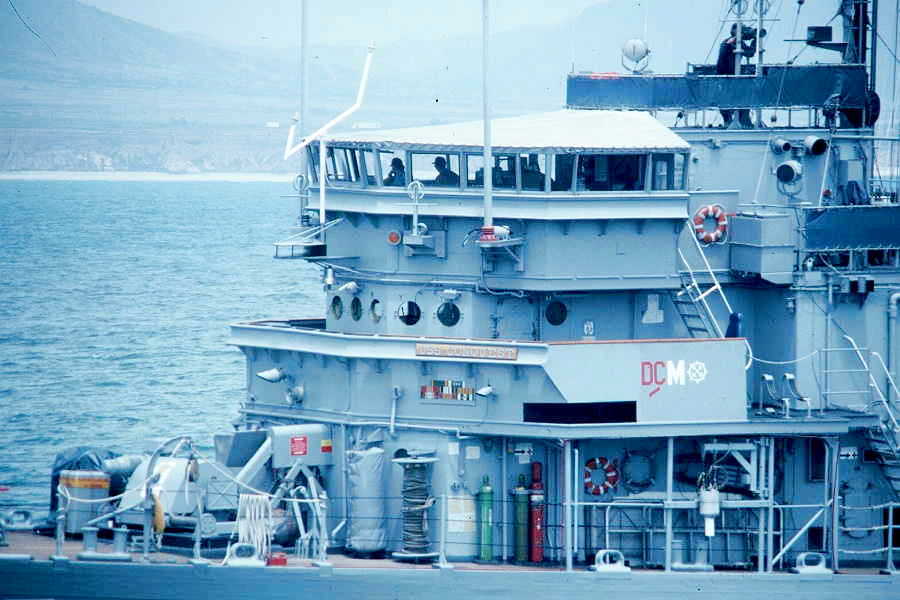 CONQUEST is seen here in a close up of her port midships area, from just forward of the bridge.
She was engaged in exercise TANDEM THRUST 92 at the time, off Camp Pendleton, California.
Courtesy of Pete Leenhouts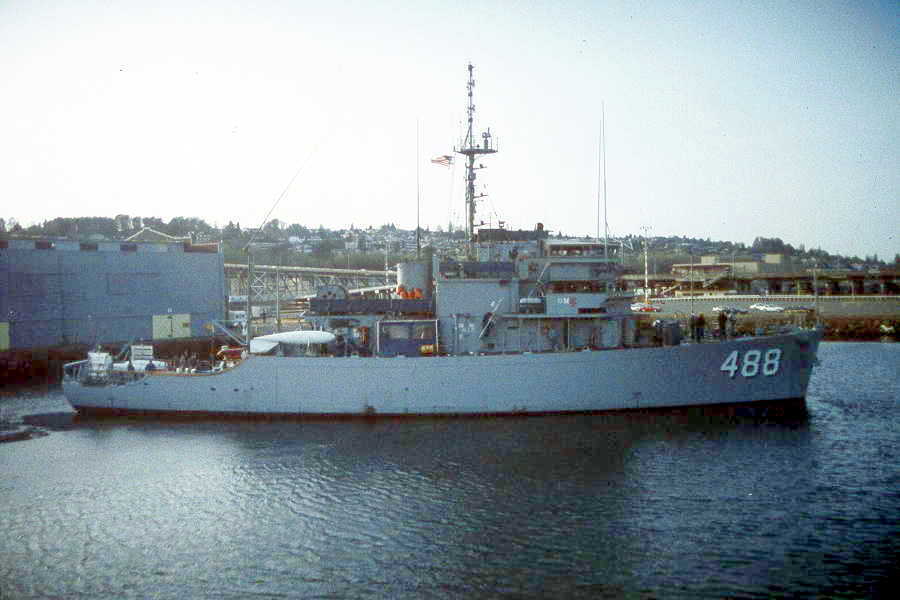 Here's starboard side view of CONQUEST twisting in to her berth at pier 90 in Seattle on towards sunset in March 1992.
The slip between piers 91 and 92 was wide enough for a skillfully handled 'sweep to twist completely around using those two screws and the right combination of rudders and engines. On calmer days it could be done without using number one line to the pier as a headline to twist against. Here you can see CONQUEST doing just that - twisting to starboard. (As I recall, a two-two split - two feet ahead on one screw, two feet astern on the other - was about all we really wanted).
On windier days...well, if you didn't use a headline, you were asking for trouble. Rumor has it one of the sweeps piled up against the rocks on the landward end of the slip, and had to use her sweep wires to pull herself off.
Courtesy of Pete Leenhouts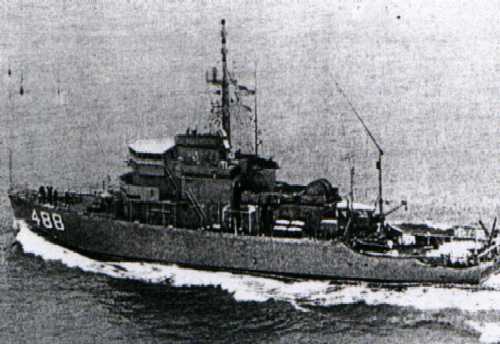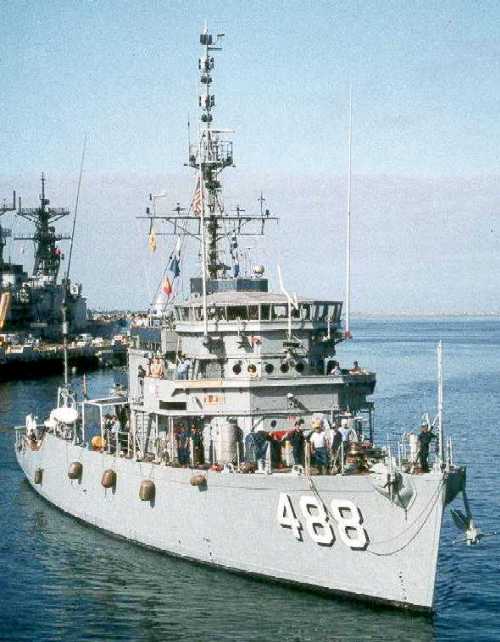 San Diego, July 1992
Courtesy of Pete Leenhouts
85
Counter Started 11/26/2010