USS INFLICT
(AM/MSO-456)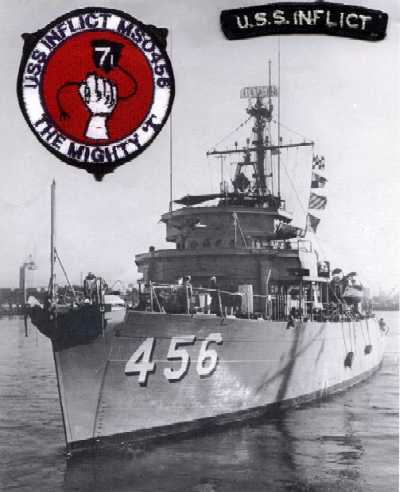 Courtesy of Floyd Farrar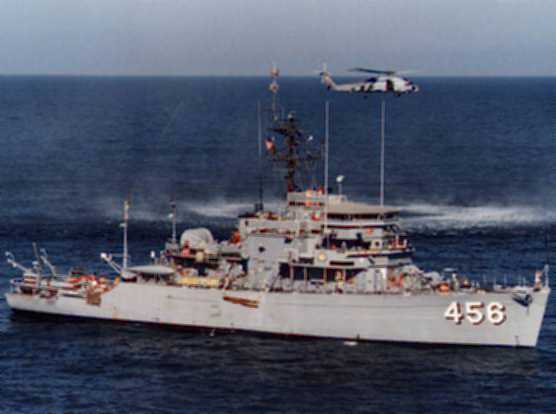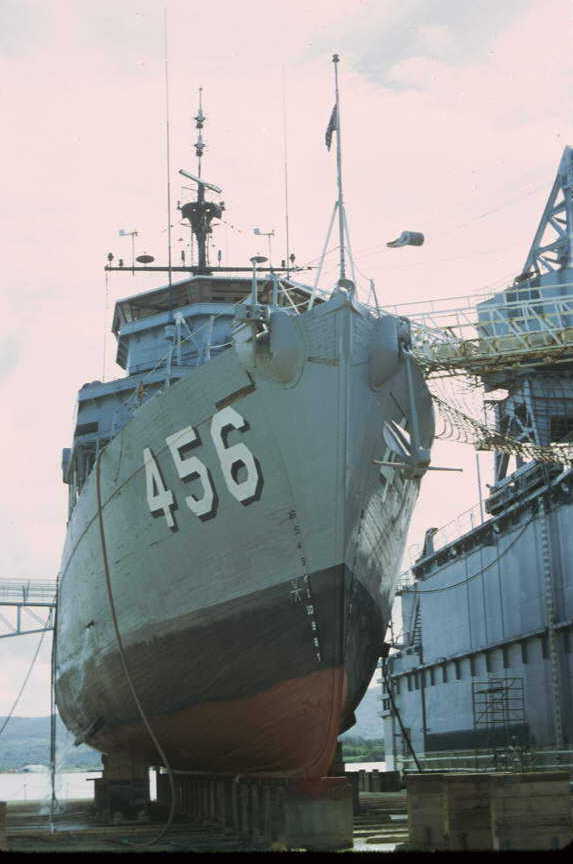 Courtesy of Dave Lawson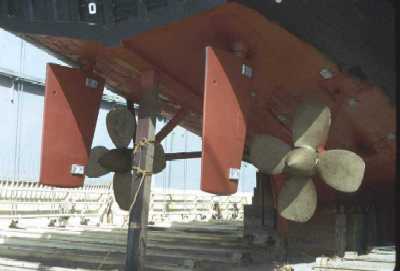 Courtesy of Dave Lawson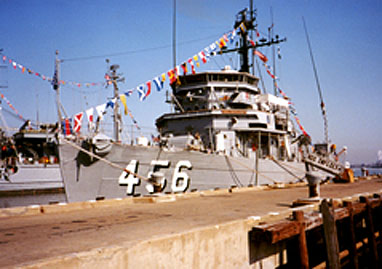 Courtesy of James LaJocies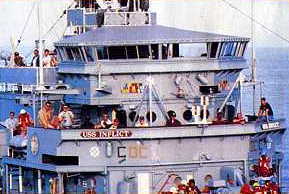 A close up of the Inflict's bridge while on maneuvers off the California coast.
Note her service ribbons on the bridge coaming.
© Challenge Publications, Inc.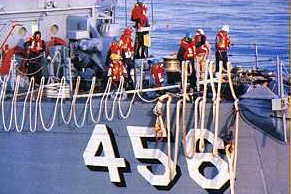 Sailors prepare for a docking exercise.
© Challenge Publications, Inc.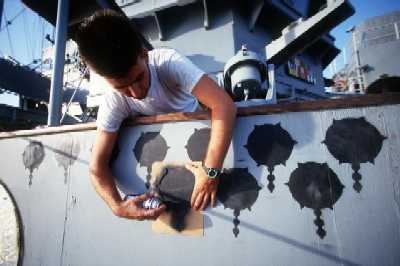 During Operation Ernest Will, April 27, 1988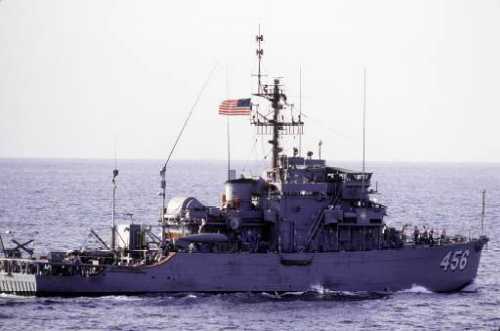 Courtesy of Chuck Bell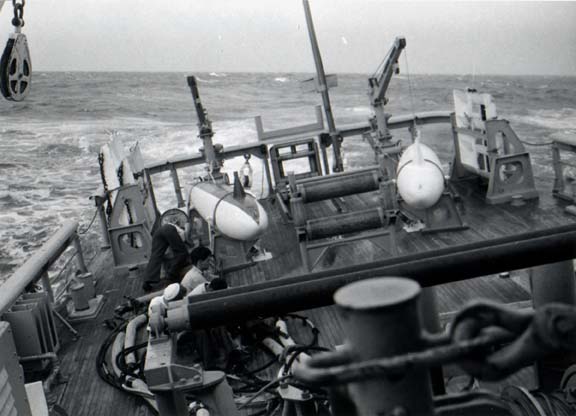 WesPac trip summer of 1960 in mid Pacific out from Midway Island
Courtesy of Floyd Farrar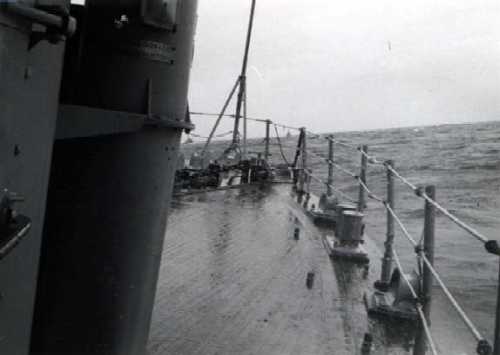 Looking forward during station keeping, you can barely make out the other MSOs thru the life lines on the horizon.
Courtesy of Floyd Farrar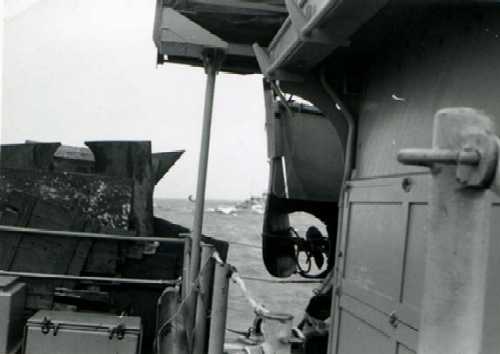 Taken from the mag tail deck looking towards the spud locker. The stuff above the locker is the dunnage we used to store the fifty five gallon fuel drums on the fantail so we could make it to Yokosuka. Now interestingly enough, you can see how the boatswains tied down the rudder on the motor whale boat so it wouldnąt fly around. You can just barely make out the USS Loyalty off the port beam next to the rudder.
Courtesy of Floyd Farrar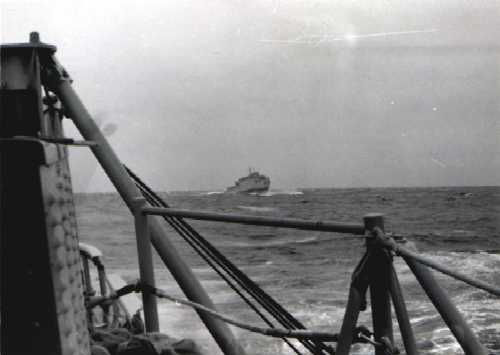 View from our port quarter near the spud locker looking at the USS Carter Hall LSD 3, an LSD that accompanied us to Japan because they carried a doctor
Courtesy of Floyd Farrar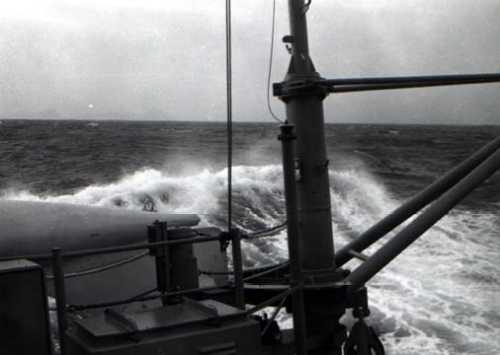 View off the starbord quarter from near the mag tail. Looks like the old black and white TV show opening of Victory At Sea
Courtesy of Floyd Farrar