USS EXCEL (MSO-439)
FIRE November 12, 1973
Caught fire while moored at San Francisco. The wardroom area was destroyed. Sabotage suspected.
Pictures Courtesy of Matt Prager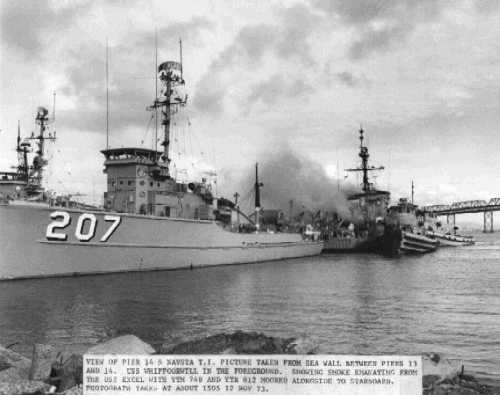 View of pier 14 South, Navy Station Treasure Island. Showing smoke emanating from Excel. Photo taken about 1505, November 12, 1973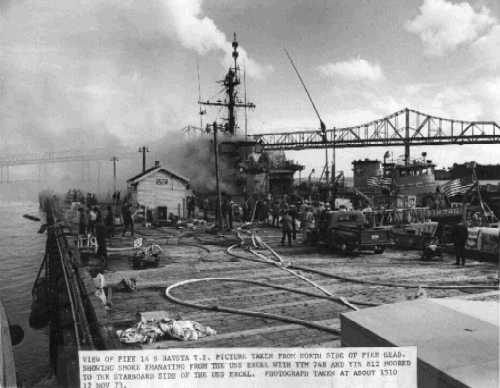 Photo taken about 1510.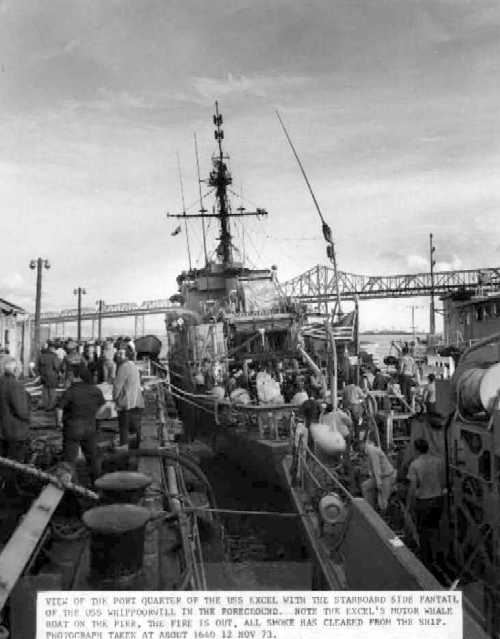 Photo taken about 1640. Note the Excel's motor whale boat on the pier. The fire is out, all smoke has cleared from the ship.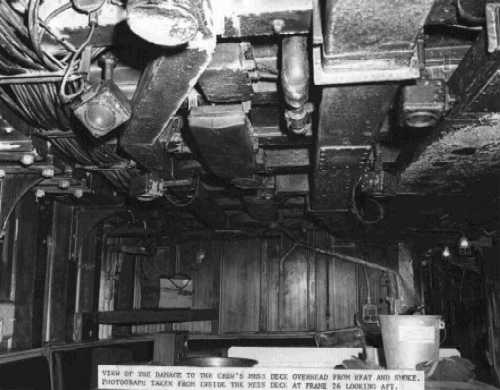 View of the damage to the crew's mess overhead from heat and smoke looking aft.
137
Counter Started 11/26/2010