BELIGUM
BNS Dufour M903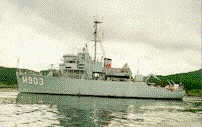 Belgium MHSO M903 Dufour
At Anchor in Scotland
From Belgium Official web site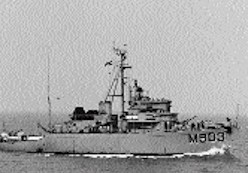 Belgium MHSO M903 Dufour

MHSO 'Dufour', a ship converted to develop the technique of using sonar for sweeping and hunting mines in the open sea.

From the Belgium Navy Web Site:

Mine clearance advanced still further with the acquisition of the P.A.P. (Poison Auto Propulsť), culminating in the construction and commissioning of 10 new tripartite mine hunters (CMT) from 1985 onwards.
The Navy was becoming increasingly concentrated in the new naval base at Zeebrugge. Nevertheless, it still maintained the Mine Warfare School at Ostend and the Education Group at Sint-Kruis.
Despite the considerable development of mine hunting, mine sweeping remains a vital technique. The mine sweepers and their equipment are now 40 years old and so have to be replaced. In 1995, the government granted approval for the development of a new mine sweeping system (STERNE) and for the building of four new modern mine sweepers. These new ships will enable the Navy to face the future with confidence and to enter the new Millennium with highly effective operational resources.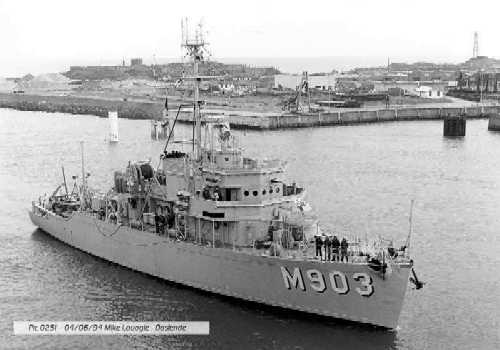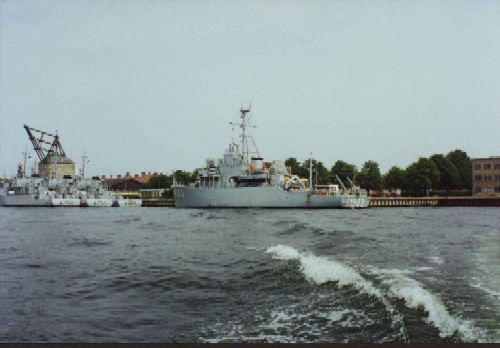 Courtesy of Fred Gilotay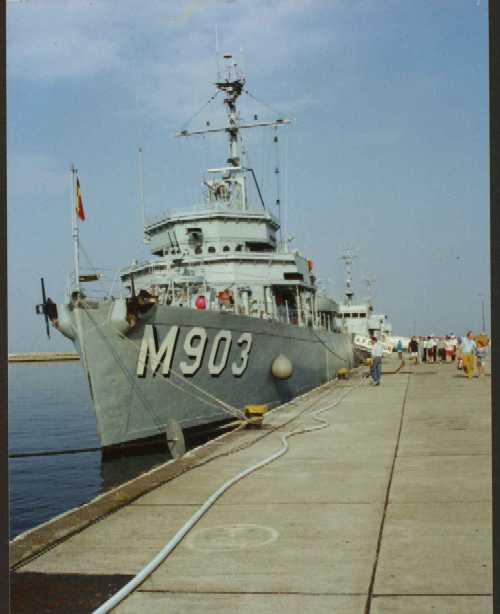 Courtesy of Fred Gilotay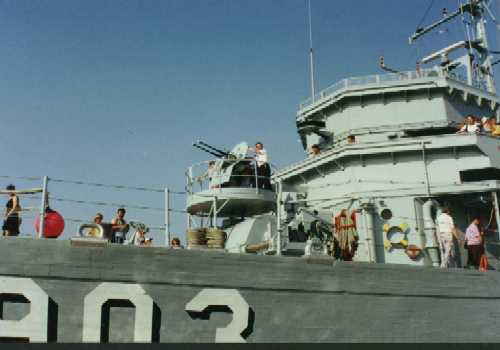 Courtesy of Fred Gilotay
18
Counter Started 11/26/2010